Have you ever wanted to understand how to get predictable sales?
You know what I am talking about… results like hitting consistent 5k every single month.. Or maybe even breaking to 6 figures or building a million dollar empire but not sure how it to make happen? Maybe you are getting frustrated and wondering what is the secret sauce to start to earn consistent sales.
You have tried countless times but it never seems to work.
You have tried to do it yourself, you have even signed up for a course or two that promised that you would build your empire through email, ads, Instagram, Facebook, periscope.
You see the problem is that a lot of business owners are caught up in tactics and they don't understand the bigger strategy.
Today I want to share with you my 3 Part Sales DNA.
Everyone human has their own DNA.. And guess what? So does every business …
Understanding your entire DNA will help you identify the tactics that will work for you and the ones that don't apply. To understand the DNA, there are three core parts of the strand that all businesses have regardless of industry.
The 3 parts are: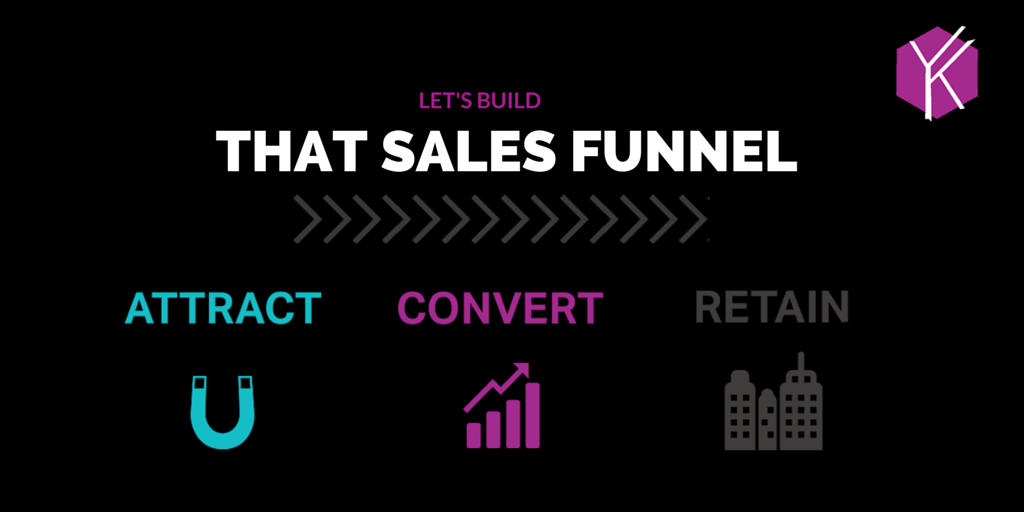 Attract: Businesses all need to attract prospective buyers
Convert: Businesses need to convert prospective buyers into paying clients
Retain: Businesses need to retain paying clients and turn them into brand ambassadors
Now let's dive in and go deeper...
PART 1: ATTRACT
If you want to be in business, you need to attract prospects who want their problem solved. Once you have your irresistible offer in place, its all about getting the word out and building your leads to get them on your database.
Now to earn 5K consistently, you must understanding the math behind how many leads you need to generate. Don't worry, I know that not everyone loves math, so to make it easier let me provide you with my Profit Calculator.
There are endless places to channel leads from. The profit calculator provides you with a number to choose from. You can pick anything from speaking, networking, partnering, using social media, advertising, facebook groups, live events, etc.
It's important to note that you don't need to be on every platform, you just need to be on the right ones. Remember that only a small portion of your leads will become customers right away while the rest will have to think about what they are really looking for.
This is why it's crucial to nurture all your leads until they are ready to make the next step.
Sales is all about trust, so during the attract part, your prospects are evaluating you to see if you are the most qualified and the right person to fit their needs.
If you are not attracting enough leads, the profit calculator will show you why the numbers make it hard to close sales, and how many more leads you need to be generating.
Without prospects, you can't build an empire.
PART 2: CONVERT
Once you have the leads in place, you are ready to be of service and on task to start closing sales.
Based on your offer pricing, you can use the profit calculator to determine the number of leads you will need to convert to get to your profit goal. For example, if your offering is $1000 then you will need to sell 5 of them to earn 5k.
Once you understand how many leads you need, you can try to convert them through sales meetings, speaking or follow up campaigns. If you are just getting started it's all about becoming comfortable with sales meetings, because this can be a safe space to really understand the challenges before you look into more leveragable ways to sell.
My experience is that most people spend a lot of time attracting leads but not enough time closing the leads. This seems to be because many people are afraid to follow up. I believe you can close 50-80% of your prospects with appropriate follow through.
Remember that sales is an act of service, where you help your prospects solve their problem. If you want to improve your skills, join our Empire Building Facebook Group where you can ask your common sales questions.
PART 3: RETAIN
Most people believe that converting prospects into clients is the the hard part. But the real challenge is in delivering your solution to get the results you promised and keeping your clients happy.
This can be with your client care system whether it's from the on-boarding, delivery, off-boarding to really create raving fans. Happy clients fans, and fans continue to purchase complementary products or services and remain your customers.
Long term happy clients can become brand ambassadors that become referral machines. If you want a jump start to start earning 5K, do join us in our Empire Building Facebook Group and let's get ready to build your sales systems and grow your empire.
---
Do you know?

Drop in and experience what it's like to be part of a community of entrepreneurs, techies and creatives.